CoolCity's Photo Station Service Has Two Great Options For Any Event!
Open Air LED Photo Station
CoolCity's Open Air LED Photo Station is perfect for groups, small or large. It's sleek design allows for easy placement anywhere in your event space! No matter where it is located, the open air aspect of it allows guests to view all of the fun happening right in front of them. The built in LED lights, which can be turned off if you wish, will grab your guests attention and enhance your party space that much more. Equipped with a Canon EOS Rebel T6 and a dye sublimation printer, your guests are guaranteed to receive high quality prints that they'll want to keep forever.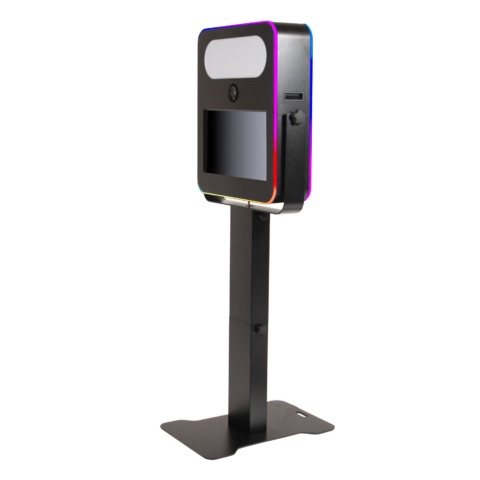 LED Photo Booth Cube
CoolCity's LED Photo Booth Cube will grab your guests' attention immediately. This awesome enhancement amps up any party space while giving your guests a sense of privacy during their photo session. The LED photo cube enclosure changes colors which will liven up your event space even more! If you wish for a more formal feel to your photo booth, no problem, as we can turn off the LED lights to keep a clean, white look part of your photo booth experience. Whether it is 1 person or 10, our LED photo booth cube brings more party to your party!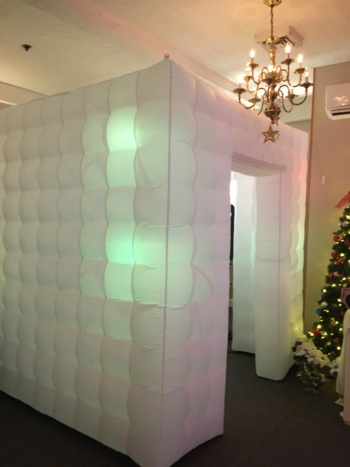 CoolCity's Photo Station Prints Can Fit Any Event Theme!
Choose Photo Strips or 4" x 6" Prints!
Whether it's a formal wedding, sports organization event, birthday, a school dance, or anything else our photo service can provide prints with a theme tailored to your celebration. Options include selecting a pre-made design or providing graphics such as a company, school, or sports logo, and setting the font, wording, and add designs as you see fit. Below are a few examples of what I helped design for party/event hosts.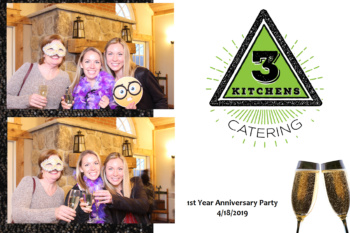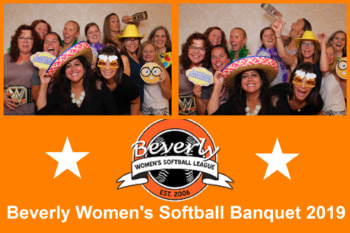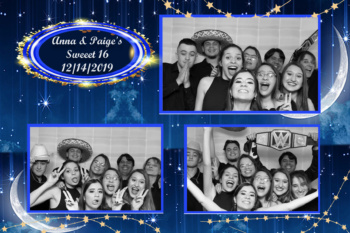 CoolCity's Photo Station Service Includes...
Unlimited Prints & Trips to the Photo Station
Each person in the picture gets a copy of the photo right after it is taken. Guests can come up for multiple visits. They always do!
Guests Choice of Color or Black & White Photos
Before your guests take their picture, they can choose whether their photo will be printed in color or black & white.
On-Site Photo Station Coordinator
Someone will be on-site to setup and monitor your photo station. If your guests need any assistance or have any questions he/she will be ready to help them on the spot.
Digital Copies of Every Photo
After your event, your guests will be able to see all of the fun that took place at the photo station or inside the photo booth. Your pictures will be able to view, save, and download through a website dedicated for your event.