Event & Wedding DJ Services
Smooth Music Mixing - Over 100 Reviews
Weddings
Ceremony & Reception DJ Service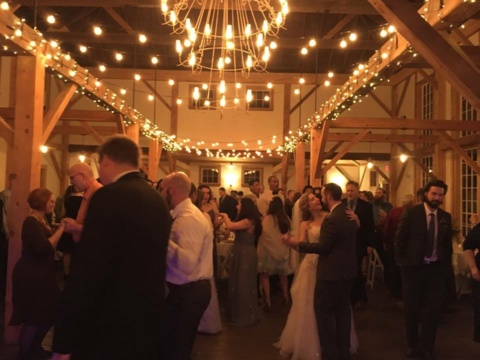 (Pierce Farm in Topsfield, MA)
My Boston wedding DJ service will provide the professionalism and responsiveness your wedding day deserves. I will listen to you to make sure I help carry out the style of wedding ceremony and reception you want to have. As a DJ, I make sure the dance music mixes well to keep your guests attention on the dance floor. All announcements during your wedding reception are direct and encouraging. My Danvers based DJ service continues to provide tremendous wedding day experiences all around Boston, MA.  CoolCity wedding DJ service will gladly work with you to carry out your vision for your special day!
Mitzvahs
Bar - Bat - B'Nai DJ Service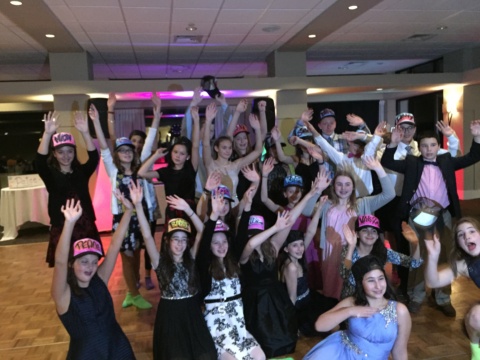 (Ipswich Country Club in Ipswich, MA)
CoolCity DJ service will provide the attention to detail your family's mitzvah reception deserves. I provide a high quality and comfortable DJ entertainment for all of your family and friends. Activities and dancing are inclusive for everyone. None of the kids will go home without party favors for participating in various activities during the mitzvah reception. I will help organize and direct important aspects of your family's celebration such as the candle lighting, hora, lunch/dinner, desert, speeches, popular mitzvah games and dancing.  I am a mitzvah DJ who has a fantastic personality!
Private Events
Schools - Birthdays - Corporate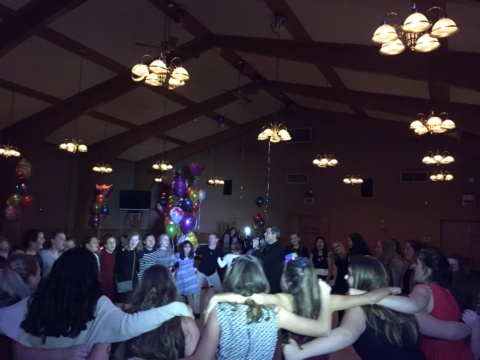 (Gerry 5 VFA in Marblehead, MA)
My DJ service will provide the right style of service to make your event a roaring success. I will perform whatever is needed such as making sure that surprise birthday party goes off without a hitch, kids are active during a school event, guests at a company event are entertained and not embarrassed, and more. I make sure the music is edited and appropriate for your event. LED lighting is included for some events where it'll enhance the atmosphere. CoolCity's Danvers based DJ service loves having fun. Do you want a DJ service who is fun and great to get along with? You came to the right place!
Wedding & Event Enhancements
Photo Station & Photo Booth - Wireless Uplighting
LED Photo Booth Cube
Adds an instant wow factor!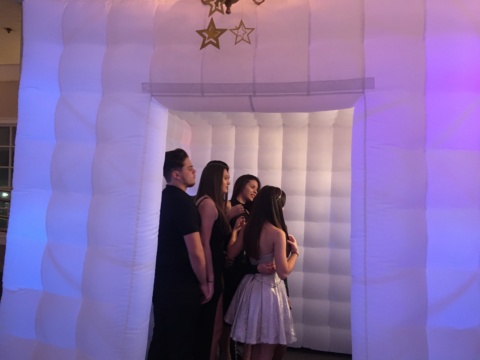 (Breakaway in Danvers, MA)
CoolCity's LED photo cube amps up any wedding and party space while giving your guests a sense of privacy during their photo session. The LED photo cube enclosure changes colors which will liven up your wedding and event space even more! If you wish for a more formal feel to your photo booth, no problem, as we can turn off the LED lights to keep a clean, white look. Fun props such has hats, glasses, signs, and more for guests to use during their photo booth experience.
Open Air Photo Station
Perfect for any size event venue!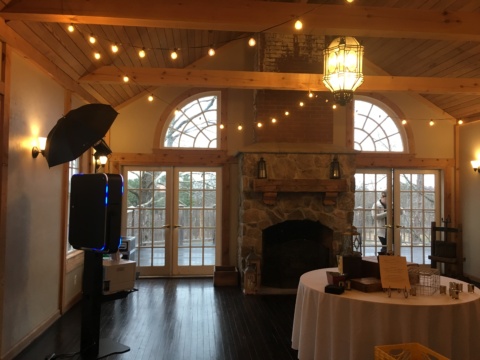 (Pierce Farm in Topsfield, MA)
It's sleek design allows for easy placement anywhere in your event space! Up to 15 people can fit in one photo! No matter where it is located, the open air aspect of it allows guests to view all of the fun happening right in front of them. The built in LED lights will grab your guests attention and enhance your party space even more. Equipped with a Canon EOS Rebel T6 and a dye sublimation printer, your guests will receive high quality prints that they'll want to keep forever.
Wireless LED Uplighting
Enhances photos & event space.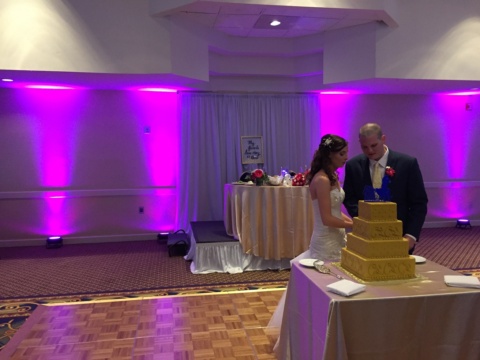 (Marriott Hotel in Peabody, MA)
You can choose any color and color pattern for your event and wedding venue. The wireless uplights can change color throughout your wedding or celebrationt. CoolCity's uplights are wireless and battery powered. They can be placed anywhere in your venue! Wireless uplighting can enhance your wedding or party photos in a way you wouldn't imagine. Turn an ordinary tent into one illuminating with color. Make a classic vintage estate one with pizzazz and color!
CoolCity DJ Service Travels Everywhere!
North Shore - Boston - New England
New England DJ Service
Scenes of CoolCity DJ Service Around New England
Connecticut DJ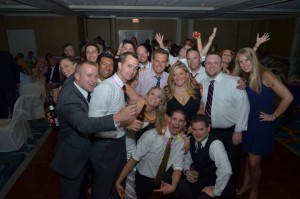 (Water's Edge Resort & Spa in Westbrook, CT)
Western Mass DJ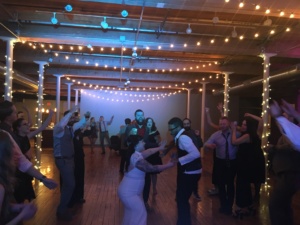 (Mill 1 at Open Square in Holyoke, MA)
White Mountains NH DJ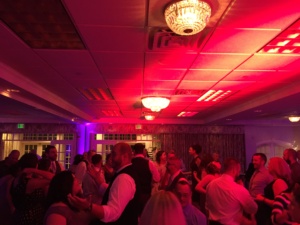 (Mill Falls at the Lake in Meredith, NH)
Greater Boston DJ Service
Scenes of CoolCity DJ Service Around Greater Boston
Watertown, MA DJ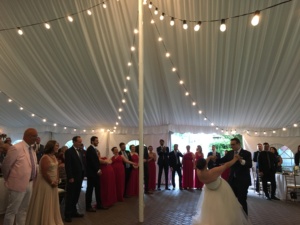 (Commander's Mansion in Watertown, MA)
Boston, MA DJ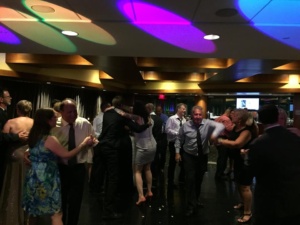 (Fenway Park in Boston, MA)
Waltham, MA DJ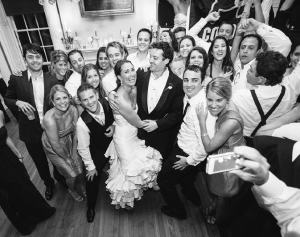 (Lyman Estate in Waltham, MA)
North Shore DJ Service
Scenes of CoolCity DJ Service Around North Shore
BEVERLY, MA DJ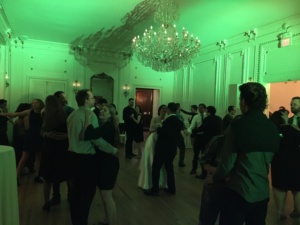 (Tupper Manor in Beverly, MA)
Topsfield, MA DJ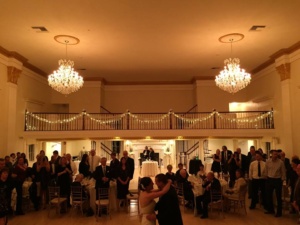 (Topsfield Commons in Topsfield, MA)
Gloucester, MA DJ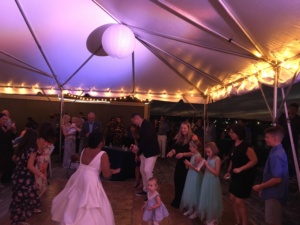 (Harbor Room in Gloucester, MA)
Event & Wedding DJ Reviews
Over 110 and Counting!
FAQ's
General CoolCity DJ Service Info